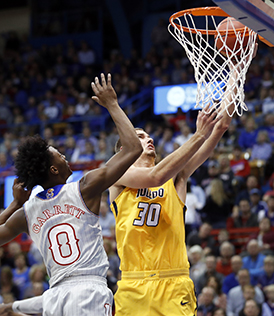 When student-athletes wear the Toledo Rockets uniform, it means they will be competing with the best the nation has to offer both in and out of league play.
Toledo has competed against some of the nation's top programs and will host Alabama, as well as visiting 2009 NCAA runner-up Michigan State this season. Some of the non-league opponents the Rockets have faced in the last decade include:
Alabama
Auburn
Cincinnati
DePaul
Duke
Florida
Houston
Iowa
Kansas
Kansas State
Louisville
Marquette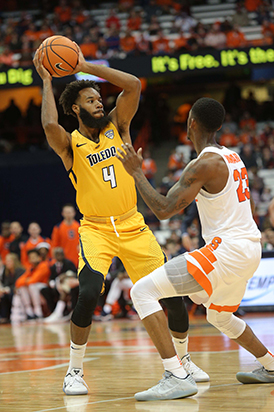 Michigan State
Ohio State
Pittsburgh
South Carolina
Valparaiso
Vanderbilt
The Rockets are members of the Mid-American Conference, one of the most competitive leagues in the country. Last season, Ohio (NCAA), Kent State (NIT) and Akron (CBI) reached postseason play.
In the past seven seasons, Akron, Bowling Green, Buffalo, Kent State, Miami, Ohio, Toledo and Western Michigan have advanced to postseason competition..