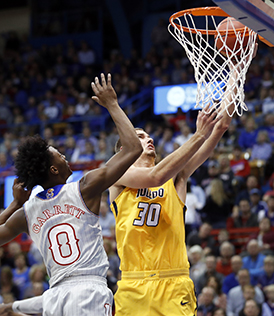 When student-athletes wear the Toledo Rockets uniform, it means they will be competing with the best the nation has to offer both in and out of league play.
Toledo has competed against some of the nation's top programs since 2000 and competed in the prestigious Great Alaska Shootout last season.

Alabama
Auburn
Boston College
Cincinnati
DePaul
Duke
Florida
Houston
Illinois
Iowa
Kansas
Kansas State
Louisville
Marquette
Michigan State
Minnesota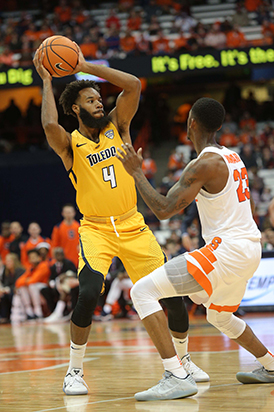 Ohio State
Pittsburgh
South Carolina
Temple
Vanderbilt
VCU
The Rockets are members of the Mid-American Conference, one of the most competitive leagues in the country.