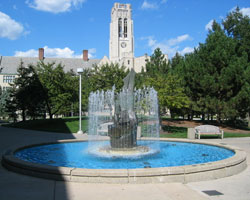 The University of Toledo Main Campus features nine modern residence halls, a gothic bell tower, a Student Recreation Center, a state-of-the-art classroom center in one of our original buildings, Memorial Field House, which re-opened in the fall of 2008 and the newly renovated Savage Arena and Sullivan Athletic Complex, which re-opened in December of 2008.
The Health Science Campus is home to graduate health programs and the UT Medical Center, a Level 1 trauma center, offering innovative treatments for strokes and cancer found nowhere else in the state. The UT Medical Center, also features a new $5.8-million Orthopaedics Center.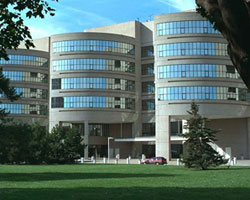 At UT, we have researchers working at all levels — from undergraduates to faculty — toward our mission of improving the human condition. In fact, their combined, efforts have led to 125 patents and nearly $60 million in funding and grants. Whether your interest is diabetes, performance management, bio-fuels, or Shakespeare, we welcome you to join us in research.
To learn more about campus, visit our campus, or take a virtual tour.