Jason Kalsow - Associate Head Coach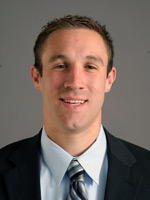 Jason Kalsow enters his eighth season with the Toledo basketball program and his 10th year overall as a member of Head Coach Tod Kowalczyk's staff. Kalsow was promoted to associate head coach in June 2017 after serving as an assistant coach for seven seasons.
In his seven seasons on the Toledo bench, Kalsow has helped UT implement a culture of discipline and accountability. All that hard work has resulted in the Rockets posting five straight winning records, including an impressive 64 victories over the last three years.
Highlighting Kalsow's tenure was a 2013-14 campaign that saw Toledo win a school-record 27 games, a victory total that ranks fourth in Mid-American Conference history. UT also captured a share of its eighth league regular-season title that season and appeared in its eighth National Invitation Tournament in program history.
The Rockets followed that record-breaking season with another 20-win campaign in 2014-15 and a 17-15 win-loss ledger last year.
Kalsow has played a key role in the development of All-MAC honorees Nathan Boothe, Julius Brown, Justin Drummond, Rian Pearson, J.D. Weatherspoon and Jonathan Williams.
Kalsow came to Toledo from Green Bay where he helped the Phoenix to a pair of 22-win campaigns. UWGB posted a 22-13 win-loss mark (11-7 Horizon League) and advanced to the second round of the College Basketball Invitational in 2009-10. In 2008-09, Green Bay notched a 22-11 ledger and finished second in the conference with a 13-5 record en route to hosting the first post-season game in school history.
A Huntley, IL native, Kalsow enjoyed a standout collegiate career at UW-Stevens Point before playing professionally for one year in Iceland, where he participated in the 2005 Euro Cup.
As a collegian, Kalsow helped the Pointers capture a pair of NCAA Division III titles (2004, 2005) and three conference titles while accumulating an outstanding 103-18 (.851) record during his playing career. He was named the NCAA Division III National Player of the Year in 2005 and was also the Final Four's Most Valuable Player that season. A four-time all-league honoree and UWSP's all-time scoring and rebounding leader, he earned first-team All-America accolades his senior season after picking up second-team plaudits as a junior.
For his accomplishments on the court with the Pointers, Kalsow was inducted into UWSP's Athletic Hall of Fame in October 2010.
Following his professional career, Kalsow served three years on UWSP's coaching staff, one season as a volunteer coach and two as a graduate assistant. During that time, the Pointers posted a 66-20 record and appeared in a pair of NCAA Tournaments.
Kalsow graduated from UW-Stevens Point with a degree in social science in 2005. He earned his master's degree in education-adult based learning in May 2008.
Kalsow and his wife Allie reside in Sylvania. A former Rocket women's basketball player, Allie is entering her fifth year as the sideline reporter for Cleveland Cavaliers' television broadcasts.
The Jason Kalsow File
Age:
34
Education:
B.S. in education/social science, UW-Stevens Point, '05
M.S. in education, UW-Stevens Point '08
Coaching Experience:

2017-pr. Associate Head Coach, University of Toledo
2010-17 Assistant Coach, University of Toledo
2009-10 Assistant coach, UW-Green Bay
2008-09 Dir. of Operations, UW-Green Bay
2006-08 Grad. Assistant Coach, UW-Stevens Point
2005-06 Volunteer Coach, UW-Stevens Point


Playing Experience:
2005-06 Iceland Basketball League
2001-05 UW-Stevens Point
Playing Highlights:
2004-05 NCAA Division III Player of Year
2004-05 NCAA Division III First-Team All-American
2003-04 NCAA Division III Second-Team All-American
Four-time All-Conference honoree
Jeff Massey - Assistant Coach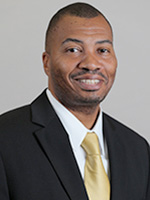 Jeff Massey begins his fourth season as an assistant coach at Toledo. He joined the Rockets after spending seven years as an assistant at St. Bonaventure (2007-14).
In his first season on the UT bench, Massey helped the Rockets register their second-straight 20-win campaign. Toledo ranked first in the Mid-American Conference in league play in field-goal percentage (47.7), rebounding margin (+4.4), defensive rebounds (26.1/game) and three-point field-goal percentage defense (30.0). In addition four Rockets — Julius Brown (first-team), Justin Drummond (third-team), J.D. Weatherspoon (third-team) and Nathan Boothe (honorable-mention) — were named to the MAC all-league squad.
Last year, the Rockets registered their fifth-straight winning season with a 17-15 ledger with Nathan Boothe (first-team) and Jonathan Williams (third-team) receiving all-conference accolades.
A 12-year coaching veteran, Massey helped Head Coach Mark Schmidt develop St. Bonaventure into a consistent winner in the Atlantic 10 Conference. The Bonnies improved their conference win total in five straight seasons, starting in 2007-08 and culminating with an NCAA Tournament trip in the 2011-12 campaign.
During his time with the Bonnies, Massey played a key role in the development of 2012 Atlantic 10 Player of the Year and AP Honorable Mention All-American Andrew Nicholson. The 6-foot-9 Nicholson, who ended his career ranked second in SBU history in scoring (2,103 points) and fourth in rebounds (887), was selected by the Orlando Magic in the first round (No. 19 overall) of the 2012 NBA Draft.
St. Bonaventure's guards thrived under Massey's tutelage. Over his two seasons with the Bonnies, Chris Matthews (2008-10) made 182 three-pointers, including a school-record 101 as a senior in 2009-10. Jonathan Hall helped Matthews get open looks and became the second player in SBU history to lead the team in scoring, rebounding and assists in the same season. In 2007-08, seniors Zarryon Fereti and Tyler Relph posted career-highs in every statistical category, while Relph finished as the NCAA leader in free-throw percentage. Fereti's big season resulted in a professional contract in the top division in Germany.
A 1995 Xavier graduate, Massey spent two seasons (2005-07) working with Schmidt at Robert Morris and one year (2004-05) serving as the director of basketball operations at Owens Community College in Toledo. He is Owens' all-time leading scorer with 1,894 points and had his No. 30 jersey retired in 1997.
During his time at Xavier, Massey was named the Midwestern Collegiate Conference Newcomer of the Year in 1993-94, when he averaged 12.7 points and 2.1 rebounds per game and helped guide Xavier to the third round of the NIT. In his senior season, Massey served as team captain and led the Musketeers in scoring (18.9 ppg), steals, free throw percentage and blocked shots as Xavier advanced to the NCAA Tournament.
After his collegiate career, Massey spent four seasons playing professionally for teams in France and Poland.
Massey holds a master's degree in counseling from Xavier. He and his wife Jonelle have two daughters, Aubrey (9) and Kayla (6).
The Jeff Massey File
Age:
44
Education:
B.A. in Liberal Arts, Xavier University, '95
M.A. in Counseling, Xavier University '98
Coaching Experience:
2014-pr. Assistant Coach, University of Toledo
2007-14 Assistant Coach, St. Bonaventure University
2005-06 Assistant Coach, Robert Morris University
2004-05 Director of Operations, Owens Community College
Playing Experience:

1995-03 Professional Basketball in France & Poland
1993-95 Xavier University
1991-93 Owens Community College (Toledo, OH)


Playing Highlights:
1993-94 Midwestern Collegiate Conference Newcomer of Year
1991-93 Two-time NJCAA Player of Year
Kyle Barlow - Assistant Coach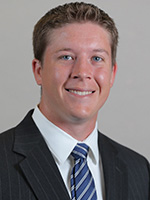 Kyle Barlow enters his fourth season with the Toledo basketball program and first as an assistant coach. Barlow previously served as the Rockets' director of basketball operations in the 2014-15, 2015-16 and 2016-17 campaigns.

"Kyle served as our director of operations for the last three years and is very deserving of his promotion to assistant coach," Head Coach Tod Kowalczyk said. "He's as smart of a basketball coach that I've ever been around and our players love him. I also believe Kyle will do a tremendous job for us as a recruiter with his personality, work ethic and drive."

Prior to coming to Toledo, Barlow served as a graduate manager for Michigan's basketball program from 2012-14 and played a role in the Wolverines notching a 59-17 record for the most wins in back-to-back seasons in the history of the program. The Howell, MI native's duties with the Wolverines included directing the managerial program as well as assisting in the day-to-day operations of the basketball program.

Barlow also was an assistant coach at Concordia University in Ann Arbor (2010-12) where he was responsible for scouting opponents, player development and recruiting. Barlow was a four-year letterwinner (2006-10) and two-time captain at Concordia. During his senior season, Barlow was named the Cardinals' Defensive Player of the Year as well as being given the Team Player award. A two-time Wolverine/Hoosier Athletic Conference Academic All-Conference selection, he was the recipient of the Champion of Character award in 2010.

Barlow earned a bachelor's degree in physical education with a minor in mathematics from Concordia (MI) University in 2010. He later received a master's degree in sport management from the University of Michigan in 2014.

The Kyle Barlow File
Age:
29
Education:
B.S. in Physical Education, Concordia (MI) University, '10
M.A. in Sport Management, University of Michigan '14
Coaching Experience:
2017-pr. Assistant Coach, University of Toledo
2014-17 Director of Basketball Operations, University of Toledo
2012-14 Graduate Manager, University of Michigan
2010-12 Assistant Coach, Concordia (MI) University



Playing Experience:

2006-10 Concordia (MI) University

Playing Highlights:
2009-10 Champion of Character Award
2009-10 Team Defensive Player of Year Award
2009-10 WHAC Academic All-Conference
2008-09 WHAC Academic All-Conference
Justin Ingram - Director of Operations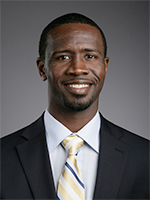 Justin Ingram enters his first season as Toledo's Director of Operations. An all-time Rocket great who played professional basketball overseas from 2007-16, Ingram spent the 2016-17 campaign as an associate head coach at Olivet (Mich.) College.
 
"We're delighted to bring back UT Hall of Famer, Justin Ingram, to our program following a long playing career in Europe and a year of coaching at the collegiate level," Kowalczyk said. "Justin has done a great job of staying in touch with me during my tenure, and I have a great deal of respect for him. He's somebody that we're going to groom to be an assistant coach in hopefully the not too distant future."
 
      Ingram played in France, Hungary, Estonia, Greece and Switzerland prior to returning to the United States and is tied for 10th place on the Rockets' all-time scoring list. Ingram earned 2003-04 MAC Freshman of the Year honors, second-team All-MAC laurels as a junior and received first-team All-MAC accolades as a senior while helping Toledo win the 2006-07 MAC regular season title with a 14-2 record.
"I'm extremely excited to be coming back to the University of Toledo," Ingram said. "This has always been and will always be home! I appreciate Coach Kowalczyk for giving me the opportunity to be a part of this great program, and I'm looking forward to learning so much under his tutelage."
 

The Justin Ingram File
Age:
32
Education:
B.A. in communication, University of Toledo, '07
Coaching Experience:
2017-pr. Director of Operations, University of Toledo
2016-17 Associate Head Coach, Olivet (Mich.) College
Playing Experience:
2007-16 Overseas in France, Hungary, Estonia, Greece and Switzerland
2003-07 University of Toledo
Playing Highlights:
2006-07 Mid-American Conference First Team
2005-06 Mid-American Conference Second Team
2005-06 Mid-American Conference All-Tournament Team
2003-04 Mid-American Conference Freshman of the Year
2003-04 Mid-American Conference All-Freshman Team
Jordan Lauf - Graduate Assistant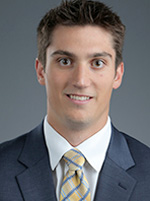 Jordan Lauf enters his first season as the Rockets' Graduate Assistant Coach. Lauf, who holds the UT record with 133 games played. concluded a four-year collegiate career in 2016-17 by earning Academic All-MAC honors for a second-straight year.
 
"I have always envisioned Jordan being on our staff as a graduate assistant, and I think he has a bright future in the coaching profession," Kowalczyk said. "When Jordan was on the floor as a player, it was like having a coach on the floor, and I think he will be able to impact our program in a variety of ways as our graduate assistant."

"It's an honor to join Coach Kowalczyk's staff as a graduate assistant," said Lauf, who posted a team-high 59.0 field-goal percentage last year and ranked second on the team with 6.2 rpg and averaged 8.3 ppg. . "I'm looking forward to learning as much as I can about the coaching profession over the next two years and can't wait to get started. "
 

The Jordan Lauf File
Age:
22
Education:
B.S. in business management, University of Toledo, '17
Coaching Experience:
2017-pr. Graduate Assistant, University of Toledo

Playing Experience:
2013-17 University of Toledo
Playing Highlights:
2016-17 Mid-American Conference All-Academic Team
2015-16 Mid-American Conference All-Academic Team